Hiking offers and hiking holidays for Tenerife
Walk with us 7 days a week on Tenerife and La Gomera
We promise you a thoroughly enjoyable and eventful hiking holiday.
Tenerife, an island that has many surprises to offer in terms of diversity, climate and authenticity. Discover their colors, sun and volcanic nature.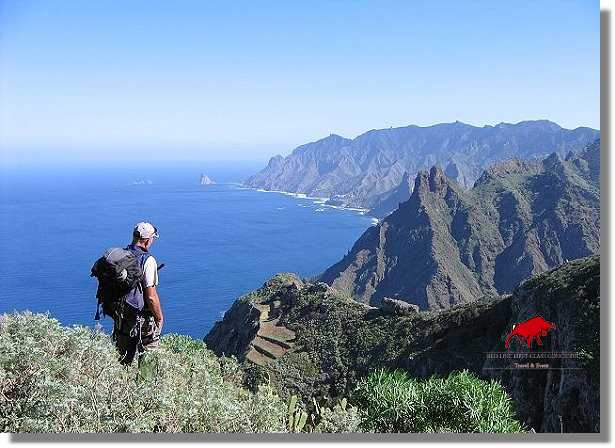 Hiking is not about competition, it's about experiencing nature and discovering the landscape together. Tenerife is a hiker's paradise, from easy trails to climbing the highest peak in Spain, the Teide, the right thing for every requirement. From the coast to the highlands, banana plantations, forests, gorges, old villages and hamlets, small roads, winding trails and viewpoints alternate.
We offer hiking programs to discover the mysterious beauty of the island.